Corporate Branding
PROMOTE YOUR BUSINESS FOR YEARS TO COME!
SuperSmartTag is the ideal promotional item for travel related businesses such as Hotel Groups, Travel Agents, Travel Insurance and Airlines.
They are also ideal for any kind of business, club or group.
SuperSmart advertising! – Create Brand Awareness
SuperSmartTag Corporate tags are made of durable pvc they are credit card size, lightweight, flexible, waterproof and come with our unique itinerary feature. The glossy finish makes any company logo look fantastic. These tags are secured with a strong metal loop designed to last many years.
Travellers attach them to their luggage such as carry-on-luggage and promote your brand everywhere they go.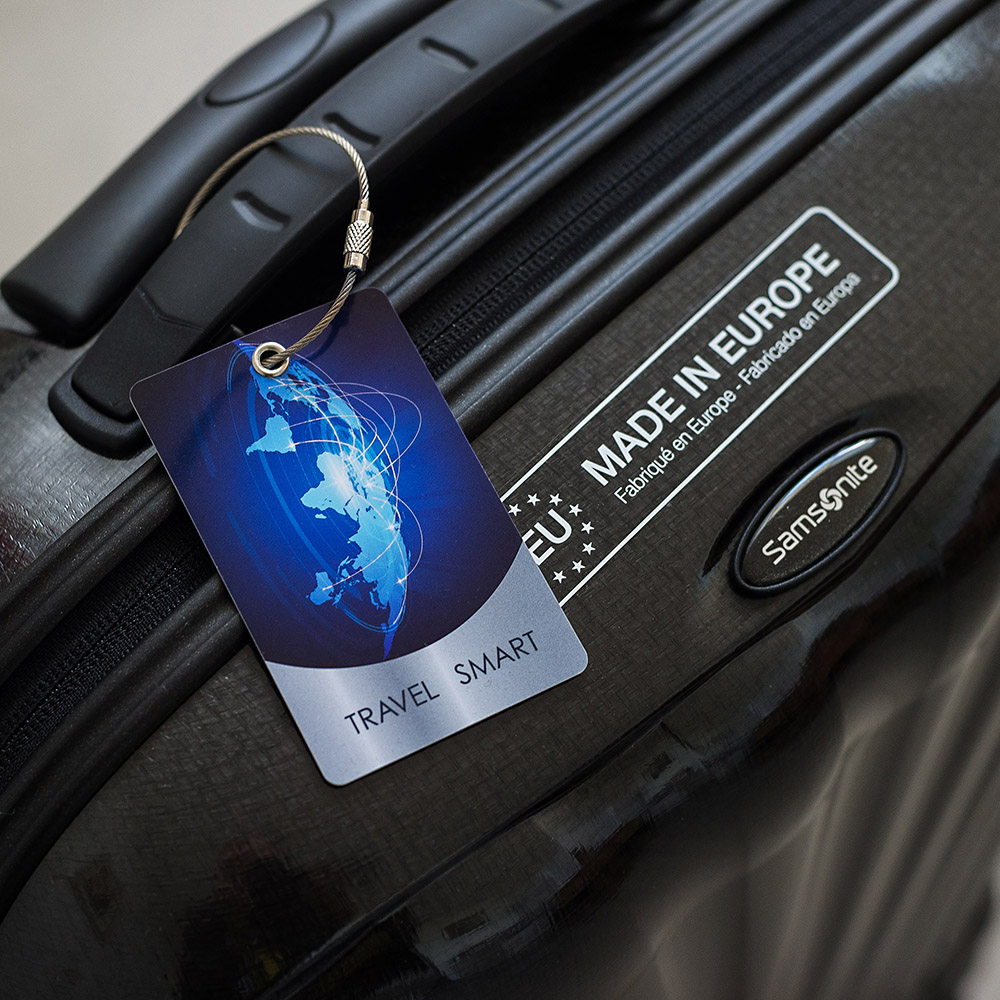 Our latest corporate tags include a metal eyelet and loop made of durable pvc designed not to break and last many years. Travellers love them!!
ADVANTAGES OVER TRADITIONAL PAPER TAGS:
Register online in just seconds only once!
Used on multiple trips not just a one-way trip!
No need to write down and expose your address and personal details!
Provide more privacy & reduce identity theft!
Better for the environment!
Promote your corporate logo at airports, seminars and business trips!
Optionally add your itinerary for each trip in just seconds!
Travellers don't throw away tags after each trip and continue promoting your brand!
Provide travellers cutting edge technology!
Very durable designed not to break, waterproof, lightweight, look fantastic will last many years!
No batteries or charging required!
Perfect for carry-on-luggage and backpacks!
Come with 12 months global coverage. Renewable for as little as $3.00 per year!
Cost effective and in-expensive!
Over 1,250,000 already sold!
QR

 CODE EQUIPPED!

SuperSmartTag tags are equipped with a QR Code which is found on the back of each tag for additional convenience and speed to edit your itinerary, register or report a lost tag.

The QR code can also divert a user straight to your corporate website, booking page or promotion.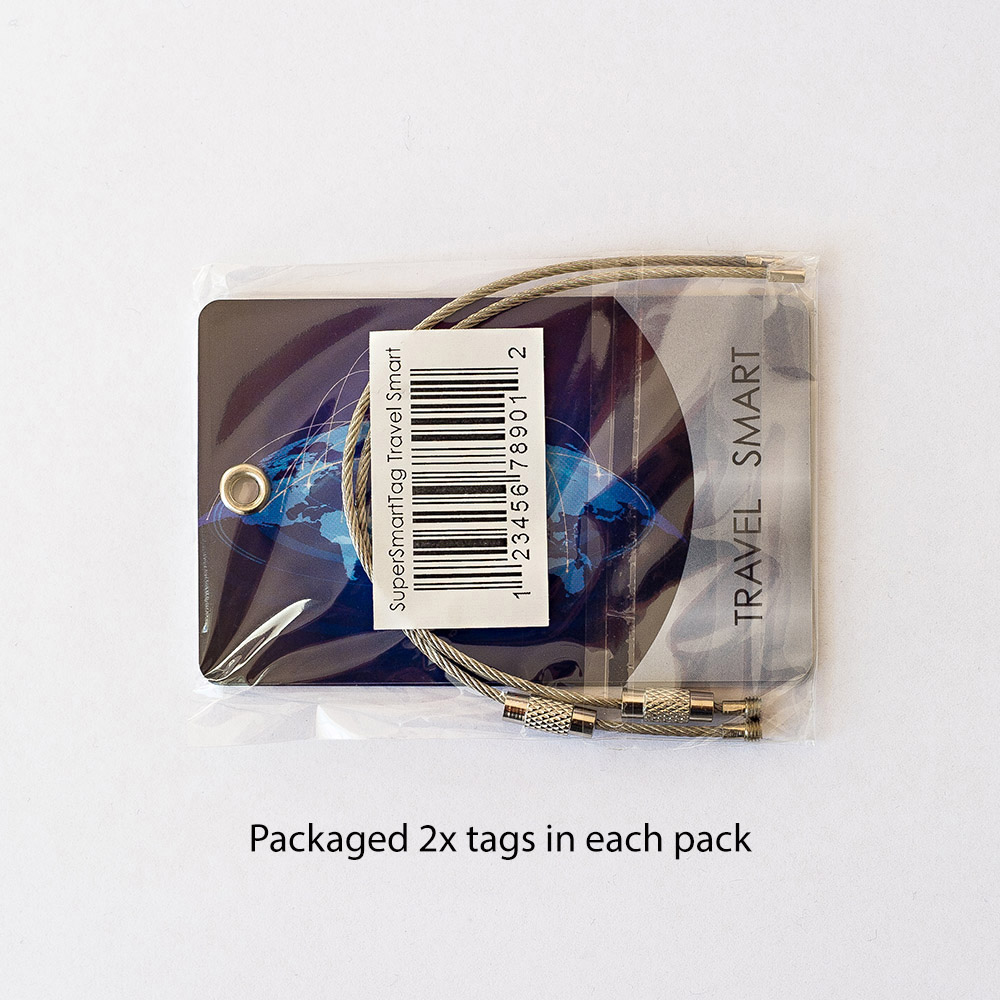 Dimensions: Credit cards size 8.5 cm x 5.4 cm, rounded corners.
Our team can of course tailor your corporate TAGS to your desired specifications.
PRICING:
2000x tags or 1000x packs of 2 tags for around $800.00!  Less than half the price on larger orders!
For more information regarding corporate branded tags:
call our representative directly on: +61 (0) 416 114 487