Smart Luggage Tags – Track Your Bags – Travel Smart!
SuperSmartTag was developed in January 2010 to provide International traveller's with a simple, safe and in-expensive lost luggage solution with the goal to replace traditional luggage tags, protect privacy and provide faster recovery. They are Perfect for backpacks, carry-on luggage, school bags and all travel bags!
SUPERSMART TAG CODE – IS RECOGNISED BY  AIRPORTS & AIRLINES WORLDWIDE
SuperSmartTags look great, they protect your privacy and your identity is anonymous while they allow airport staff to easily contact you in case you have lost an item via our unique smart-code.
The SuperSmartTag baggage protection system also statistically speeds up the process of recovering your items and in most cases, they are returned within 4-12 hours.
UNIQUE ITINERARY FEATURE
Our itinerary feature makes it possible for air carriers to send your lost items directly to your hotel. Click on the add itinerary button at our website, then simply copy and paste your itinerary in or just add in the details important to you.
SuperSmartTag is now the best selling smart luggage tag in the World with over 1,250,000 sold across the globe.
Our smart luggage tags eliminate the need for expensive GPS luggage tracking devices and the on-going costs.
SuperSmartTag is a popular choice of airline industry professionals such as cabin crews and flight captains.
VERY SMALL INVESTMENT – GREAT PEACE OF MIND
SuperSmartTags offer you peace of mind when travelling for a very small investment!
"SuperSmartTag Awarded by Acquisition International Annual Business Excellence Awards
Most Innovative Travel Accessory 2020″
BEST RESULTS – 98% of lost bags are recovered the same day with
SuperSmartTag

!
REGISTER ONLINE IN JUST SECONDS!
NO PERSONAL DETAILS OR PASSWORD REQUIRED!
12 MONTHS GLOBAL COVERAGE FROM DATE OF REGISTRATION!
NO CONTRACTS & NO ONGOING FEES!
REDUCE RISK OF IDENTITY THEFT!
KEEP YOUR IDENTITY SAFE AND ANONYMOUS!
EVERY TAG HAS A UNIQUE ID CODE!
ADD TRAVEL ITINERARY FOR EACH TRIP!
MAKE YOUR LUGGAGE LOOK GREAT ON CARRY-ON-LUGGAGE & BACKPACKS!
PERFECT GIFT IDEA!
TRAVEL WITH PEACE OF MIND!
POPULAR CHOICE OF AIRLINE INDUSTRY PROFESSIONALS!
FUTURISTIC CUTTING EDGE TAGS
SuperSmartTags are made of durable and super light-weight flexible soft waterproof material that won't damage your bags.
Tags are designed not to fall off during travel.
Very simple to secure using our flexible loop system or secure metal loops.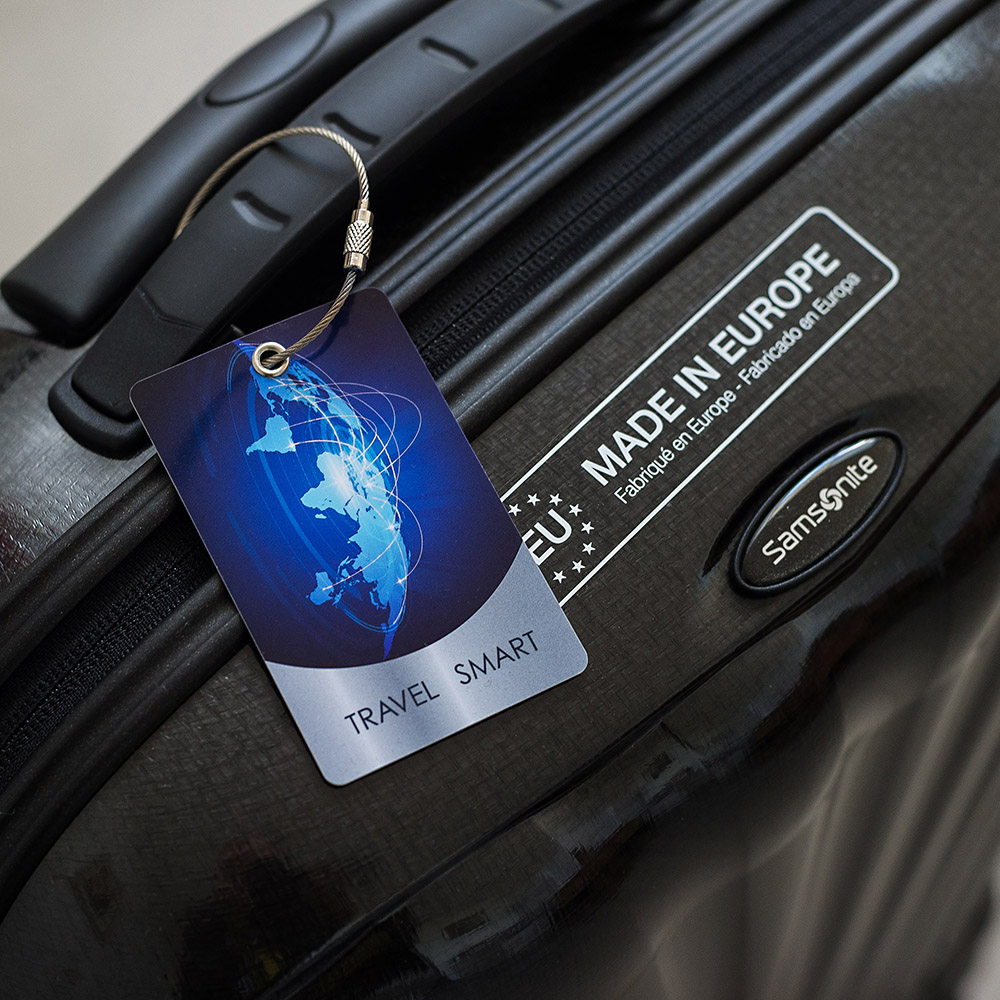 NEW: All new Travel Smart Series available now!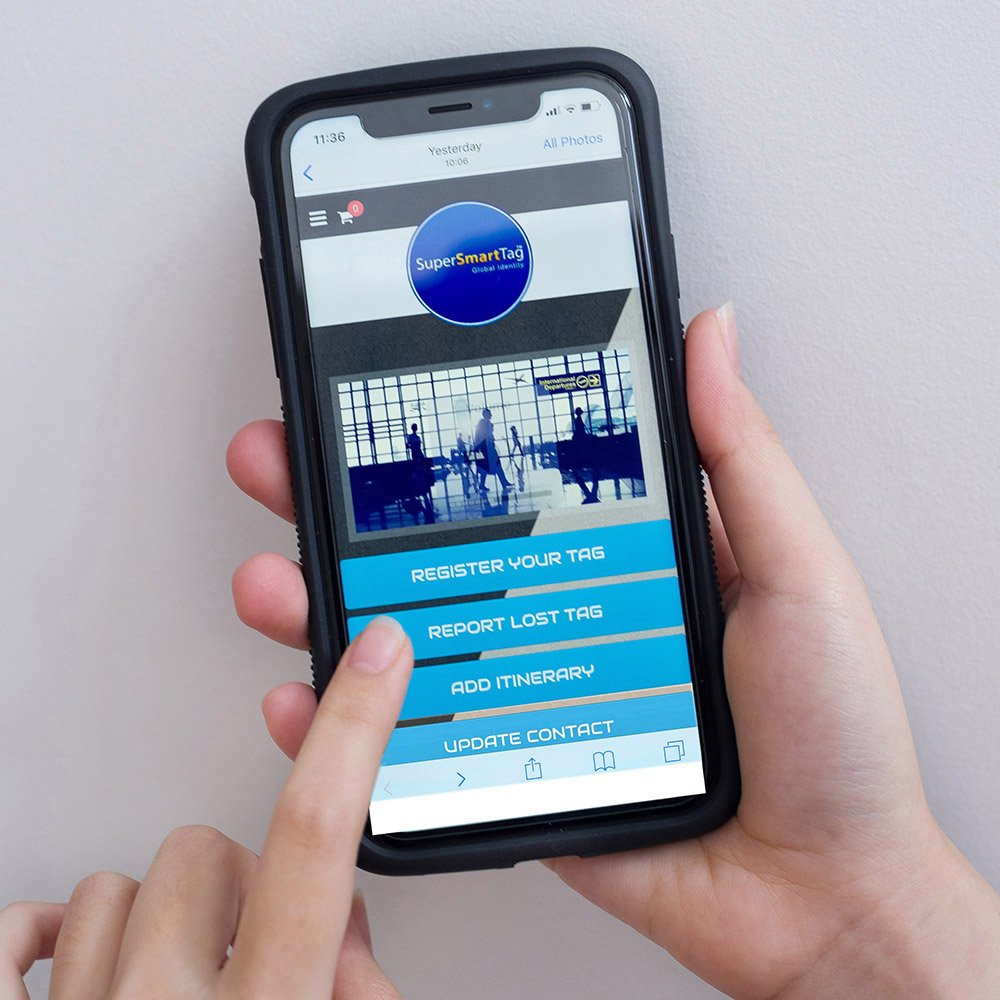 Works on any device. Add your itinerary while waiting for your flight.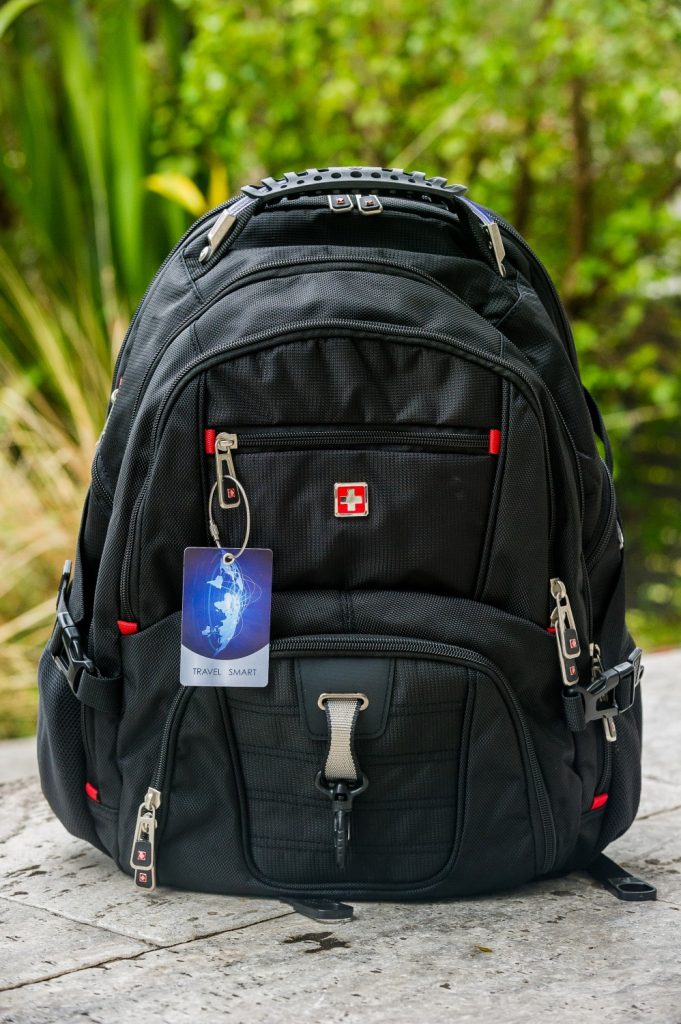 Ideal for backpacks! SmartTags protect and look cool!