MOUTH OF THE RAT
The name Boca Raton may mean 'mouth of the rat,' but there's nothing ratty about this proud-to-be-posh coastal town. What began as a sleepy residential community was transformed in the mid-1920s by architect Addison Mizner, who relied on his love of Spanish architecture to build the place into a fancy-pants town. His fingerprints remain on numerous structures throughout the area, though his name is most often invoked when talking about the popular anchor of town – the alfresco mall, Mizner Park.
The rest of Boca is a mostly mainstream collection of chain stores and restaurants and, as you near the ocean, some peaceful beaches and parks.
Most people don't come to Boca on vacation unless they have family here, as there are almost no beachfront hotels.
GETTING AROUND BOCA
The best way to get around Boca Raton is on foot or by using the Downtowner, a free ride service. The oversized golf carts that comprise the Downtowner's fleet offer complimentary transit to many of the city's top sites, including Mizner Park, Red Reef Park and the Gumbo Limbo Nature Center. For trips to attractions outside the downtown area (such as the Town Center and Wick Theatre), a car will come in handy.
If you don't drive to Boca, you'll find the nearest major airports are in Fort Lauderdale and Miami (car rentals are available at both airports). Tri-Rail commuter trains have stations at both Fort Lauderdale-Hollywood International Airport (FLL) and Miami International Airport (MIA). Palm Beach International Airport (PBI) is another option to fly into, about 25 miles north of Boca Raton.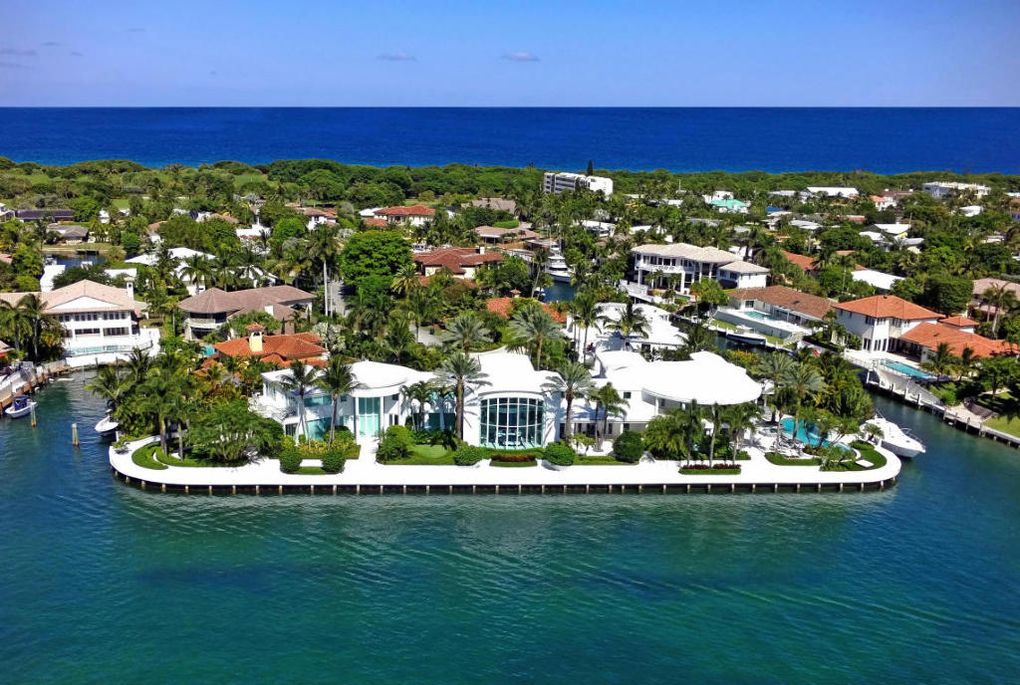 BEST TIME TO VISIT
The best time to visit Boca Raton is in the fall or winter when temperatures are at their most comfortable. Fall (September to November) constitutes the city's offseason, offering the lowest prices on accommodations – a side effect of Atlantic hurricane season, which runs from June to November. The winter months (January to March) are usually crowded with snowbirds from the northeastern U.S. and Canada, and as such are the most expensive time to visit. Shoulder season runs from mid-April to mid-August. Summers are rainy, hot and humid thanks to the unpredictable hurricane season.
WHAT TO EAT
Boca Raton's diverse dining scene offers everything from sushi and Asian eateries to traditional fine dining restaurants and American farm-to-table fare. Mizner Park, a central gathering place in Boca, is home to several popular local restaurants.
Try longtime local favorite Max's Grille – a pioneer in the South Florida food scene – known for simple, California-style cuisine like crab-crusted local snapper and maple-bourbon glazed baby back ribs. Or grab some Sriracha mojito mussels at Kapow Noodle Bar, also in Mizner Park.
Locals and critics alike love the new American cuisine, including lamb, salmon, duck and grouper, served at TwentyTwenty Grille, but bemoan the lack of parking for this intimate eatery. And for traditional chophouse steaks and seafood in a swanky setting, head to Abe & Louie's, a fine dining favorite.
Don't be surprised to find popular dining options in unusual locations, such as the Farmer's Table in the Wyndham Hotel Boca Raton, which offers grass-fed beef, free-range chicken and sustainable seafood, or the casual Bogart's Bar & Grille in the Cinemark Palace 20 movie theater. It's a hit with diners thanks to its diverse menu, which offers pizza, sliders, tacos and foot long hot dogs alongside steak and miso-glazed salmon.