THE RIGHT BAG FOR THE RIGHT OCCASION
There are a variety of bags and luggage available in the market. If one is in a hurry, the temptation is to pick one that is "okay" or good enough".
Unfortunately, a good enough bag is often not the right bag. Having the wrong bag can mean that the owner will end up overstuffing it if it is too small, or carrying a piece that is too bulky to lug around if the bag is too big.
Obviously the right kind of bag is dependent on the length of one's trip as well as the items that the person ends up taking. This is why it may be helpful to have a variety of luggage pieces and sizes to choose from.
However, if you're just starting to buy luggage, the most practical thing to do is consider the kind of trip that you take most often.
If you are a frequent traveller and stay for an average of 3 to 5 days then it will be a good decision to go for a 23" to 24" medium checked luggage. If you frequently go away on weekends, an 18-20" international carry on will be more suited to your needs.
LOOK FOR EXCELLENT CUSTOMER SERVICE & REPUTATION
Buy your luggage from a company that offers excellent customer service.
Most people who buy luggage may not even consider how important customer service is. Granted, when one buys cheap luggage from a chain store like Walmart of Target then he may not get a lot in terms of customer service.
But customer service is still very important. Always take note of how long the company has been in business and check if their customer service is up to snuff.
Ideally, it would be nice to have a contact number where an actual human answers the phone line when you call about any inquiries. At best it is good to have a contact email to direct queries to.
You also want to look at how long the company has been in business. It is preferable that a company that has been in business for a considerable amount of time so they do not disappear on you.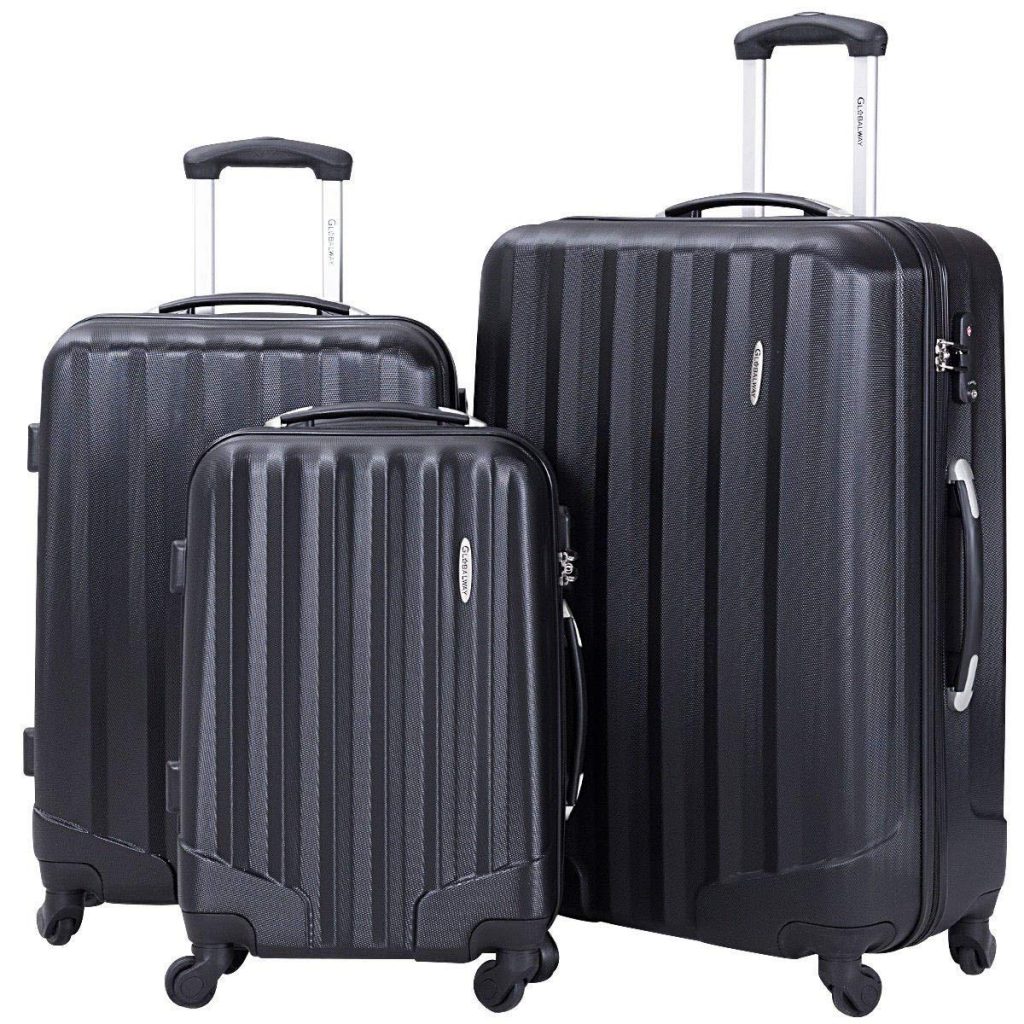 DOES IT COME WITH A GUARANTEE?
It is important that a piece of luggage comes with a guarantee that the product will be in good working condition for a certain amount of time.
There are people who can be rough on their luggage but a company that has a guarantee on their products can stand behind them and assure the buyer that they can withstand wear and tear.
Another advantage about having a guarantee is that in the event that the bag gets damaged before the guarantee is up then the owner has somewhere to send that bag to in order for it to get repaired. He does not have to spend extra money looking for a replacement piece.
See to it that you read reviews about the piece of luggage you want to buy
When choosing luggage it is nice to browse online on sites such as Amazon or maybe on the company's website to check what other people are saying about the product.
However, take reviews with a grain of salt. Read them but understand that most reviews are left by people who are extremely upset over the product or individuals who are simply blown away by it.
WHERE ARE THEY MADE?
Not all products are made locally in the USA. It is also a well-known fact that certain countries make certain products better. A worthy example is German knives like Solingen. People in the cooking industry know that these knives are the best and very few can compare.
It is worth checking what country your luggage comes from. A bag made from China but guided and supervised by the best leather workers from Italy could turn out to be a piece that will last you a lifetime. A piece made in the USA from a family-run company may produce even better quality.
BE MINDFUL OF THE WEIGHT
It is important that a piece of luggage is made sturdily but it is also essential that it is made in a manner that does not make it weigh very much.
It is rare that one travels with empty luggage. It is usually stuffed with clothes and other items.
A traveller has to worry about weight restrictions at the airport. If he has to contend with meeting weight restrictions and having to drastically limit the amount of things that he brings with him because the luggage starts out heavy enough then that could potentially pose a problem.
Opting for a duffel bag instead of the usual suitcase may be a more practical option for a man who wants something that is lightweight and does not really care about the other features traditional luggage may have.
Luggage must not weigh too much. Luggage that is designed to hold a heavier weight must also come with sturdy handles and wheels to assist the person using it.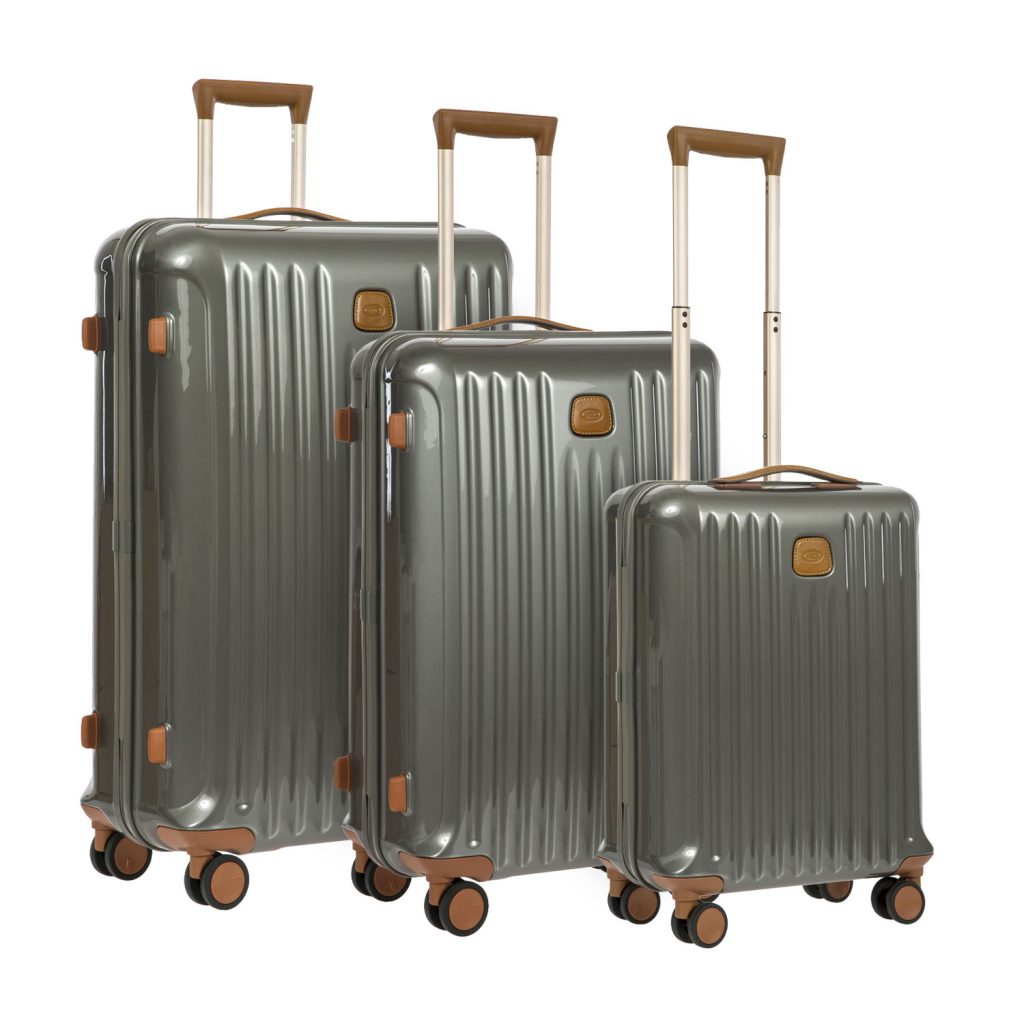 CONSIDER THE SIZE FACTOR
Restrictions on luggage can vary from country to country.
My advice is to always go with the smallest piece of luggage that you feel comfortable with.
Studies have found that those that fill up their smaller plates still achieve a healthy level of fullness but do not end up easting as much as those who fill up their bigger plates.
Smaller luggage works like smaller plates. If you go with the smallest piece you are comfortable with you will find that in most cases you will be able to fit all of your needs in that bag and end up packing lighter.
TAKE NOTE OF THE MATERIALS
When it comes to luggage there are two types of bags that are in the market- hard cover bags and soft cover bags.
Leather is a material that can be used for soft cover bags. It is an excellent material to use because it is not that heavy but is extremely durable and can withstand years of wear.
The downside to leather is that it can be prone to scratches and stains over time. Leather can also get expensive so other luggage companies offer more affordable solutions in the form of nylon or ballistic nylon.
Ballistic nylon is a tough and sturdy material- best for wear and tear-however the luggage made not look as "handsome" as leather luggage does. Nevertheless, is a rare occasion for ballistic nylon to be torn or worn through which is why it is a wise choice.
A handy tip to remember is that in many cases the price of the luggage may be reflective of the materials that it is made from.
For hard luggage, the choice is usually between metal and hard plastic.
While hard plastic may be the more economical choice, one may have to pay in terms of durability. Cheap plastic can crack, especially in cold weather. Metal is a sturdier option ideal for storing expensive equipment such as gadgets, cameras and computers. It may be advisable to go for the second option should you want better protection for your more expensive items.
LOOK AT THE STITCHING
Examining the stitching is a simple way to determine the quality of luggage. The more stitches there are in an inch the better constructed the bag may be.
Look for a piece of luggage that has double or reinforced stitching. Stitches should look uniform, neat and clean. You do not want sloppy stitches that will easily come apart.
Pay attention to how the rivets are attached and how the tension points look when the luggage is held up. Nothing should be coming loose or sagging in an uneven manner.
EXAMINE THE ZIPPERS
The zippers are another element to pay close attention to.
Upon purchase of your luggage see to it that the zippers sit even and are relatively easy to zip closed and open. Zippers should run smoothly.
The zipper itself must be of excellent quality and free from any gapes or holes.
Besides zippers, your luggage may have other hardware in the form of locks and clamps. Make sure these clamps shut completely and snap open easily.
PAY ATTENTION TO PRICE & VALUE
Price is the final factor to look at when choosing quality luggage although many people may make it their first priority. This is actually the wrong way to go about it as price is not the most important characteristic.
The main thing to remember is that the price of the luggage can be justified by how long you will use it, how often, and its style.
If you get a bag that you end up using for 50 years but you love it every time you use it, then that is a justifiable way to spend a thousand dollars, in my opinion.
If you compare that to a cheap suitcase that rips in half the first time you use it, and you'll probably have to keep on replacing then this suitcase may be cheaper upon first purchase but it won't be long until the expenses catch up with you and you could end up buying and paying more.
Price is often reflective of quality and that is very important. Definitely look for a quality piece of luggage if you want to appear smart and put together every time you travel.
PROTECTION
Now that you've chosen the right bag for you don't lose it!
Buy a SuperSmart Luggage Tag and attach it so that it won't go missing.
Editorial thanks to Real Men in Real Style