MUST HAVE TRAVEL ACCESSORIES – TOP PICKS
SMART MOBILE WIFI COMPANION
With Skyroam Solis, you don't have to worry about foreign SIM cards or roaming charges when traveling the world.
One of the best mobile Wi-Fi hotspots on the market, this ingenious connectivity gadget offers unlimited 4G LTE service in over 130 countries around the globe. Each device can support up to 5 connections and also works as a portable charger for your phone or tablet while on the move, thanks to its integrated 6000 mAh power bank. A day pass is $9 and gives you unlimited internet access for 24 hours. Get yours here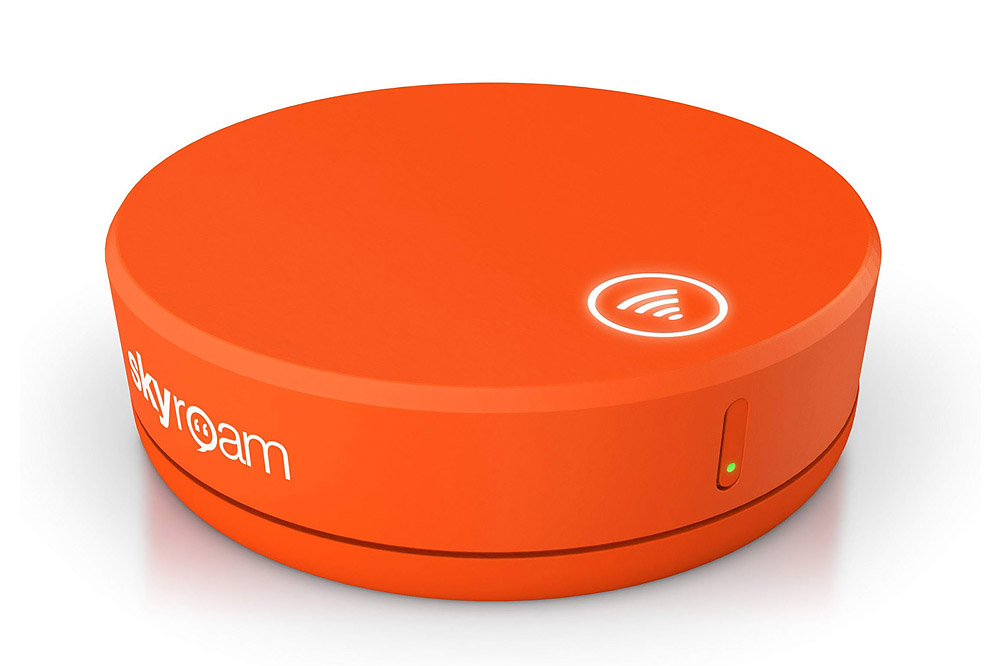 MOSHI IONBANK 10K PORTABLE SUPER FAST BATTERY
People need power, but actually recharging on-the-go is a constant pain. Even if you have a good portable battery pack to give your phone or tablet some extra juice, travelling with cables is not pleasant. Cue the ionbank, a large battery capable of recharging a phone about four or five times over, and a tablet at least once. However, what makes this aluminium and leather battery stand out are built-in Apple Lightning and USB cables, which are pop-out from underneath a magnetic flap.
Typically you'd pop-out one cable to charge your phone (it's 2.4 amps, so works super-fast), and one to recharge the battery (from any USB socket), but it can also work as a standard Apple Lightning cable; plug it in to a laptop and phone your phone and the ionbank 10K will be recharged. It's also got a USB slot for recharging two devices simultaneously, though that does require using your own cable.
Get yours here

SMART LUGGAGE TAGS – PROTECT YOUR ITEMS
SuperSmartTag was developed to provide International traveller's with a simple, safe and in-expensive lost luggage solution with the goal to replace traditional luggage tags, protect privacy and provide faster recovery.
SuperSmartTags look great, they protect your privacy and your identity is anonymous while they allow airport staff to easily contact you in case you have lost an item via our unique smart-code.
The SuperSmartTag baggage protection system also statistically speeds up the process of recovering your items and in most cases, they are returned within 4-12 hours.
The unique itinerary feature makes it possible for air carriers to send your lost items directly to your hotel.
SuperSmartTag is now the best selling smart luggage tag in the World with over 1,250,000 sold across the globe.
Get yours here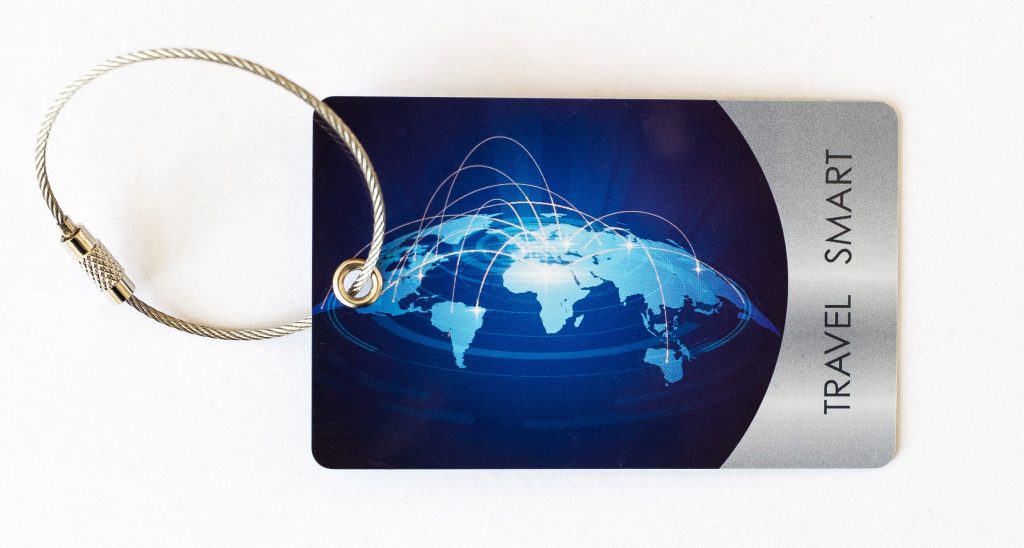 INFINITY TRAVEL PILLOW
Feel at home anywhere with the Infinity Pillow. Twist, wrap and bundle its versatile Möbius shape to fit the needs of the space you're in, whether it's the window, aisle or middle seat, on the road, or at home with the whole couch to lounge on. Neck support, lumbar pillow, window pillow, desk pillow, eye mask, noise canceling pillow – you've got them all in this unique design by Amsterdam based BCXSY.
Get yours here

BOSE QUIET COMFORT POCKET HEAD PHONES
Shut out the world and lose yourself in your music—or let the world in. It's your choice with the first in-ear noise cancelling headphones from Bose®. The QuietComfort 20 Acoustic Noise Cancelling headphones let you enjoy better sound every day, everywhere you go. Turn on noise cancelling to reduce surrounding distractions and focus on your music. Or, at the touch of a button, activate Aware mode to hear what's happening around you. Proprietary StayHear®+ tips provide a soft, secure fit. The inline microphone and remote let you switch easily to calls and control certain functions. Choose either the QC®20 Apple device model or the QC®20 Samsung and Android™ model to use with your respective device.
These headphones are designed for iPhone, iPad and iPod models. A version is also available for Samsung and Android™ devices.
Get yours here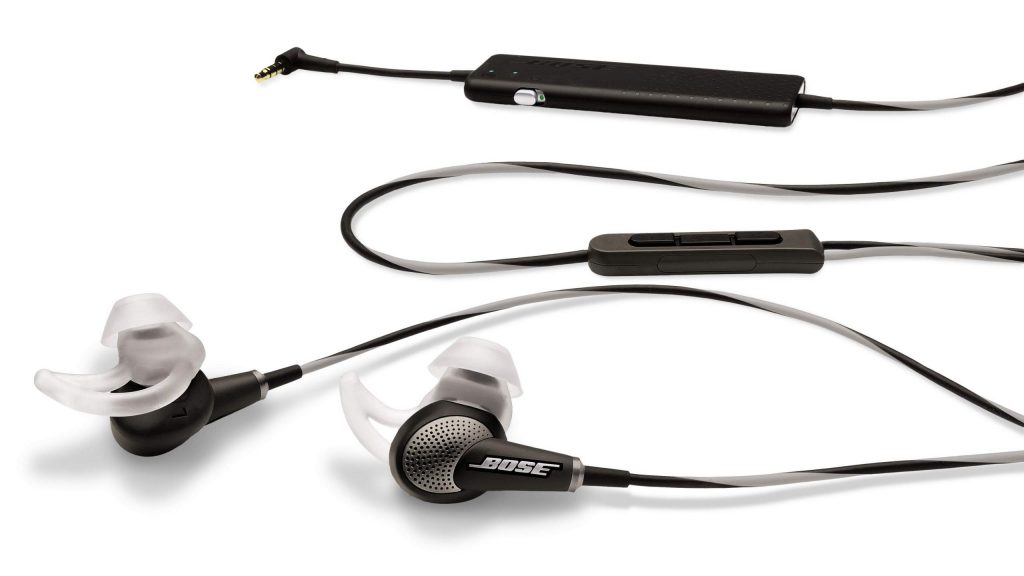 CAMELEON SPORTS HYDRATION BACKPACKS
Designed for comfort and only weights 14oz, it is featherlight and will feel like nothing. This pack is built with water resistant 420D ripstop polyester, holds like a rockstar!
Leak proof water bladder with over engineered design and military grade materials. Offering 2-liter water capacity and both FDA & BPA approved.
This perfect hydration pack features smart adjustable shoulder and waist straps that will fit chest size from 26 to 52 inches. Designed and crafted to keep the backpack from bouncing around while you are on the move.
We offers lifetime 100% satisfaction guarantee. Love them or we buy them back from you, no questions asked! Reach out to our amazing customer service team at anytime and we will get back to you promptly.
Get yours here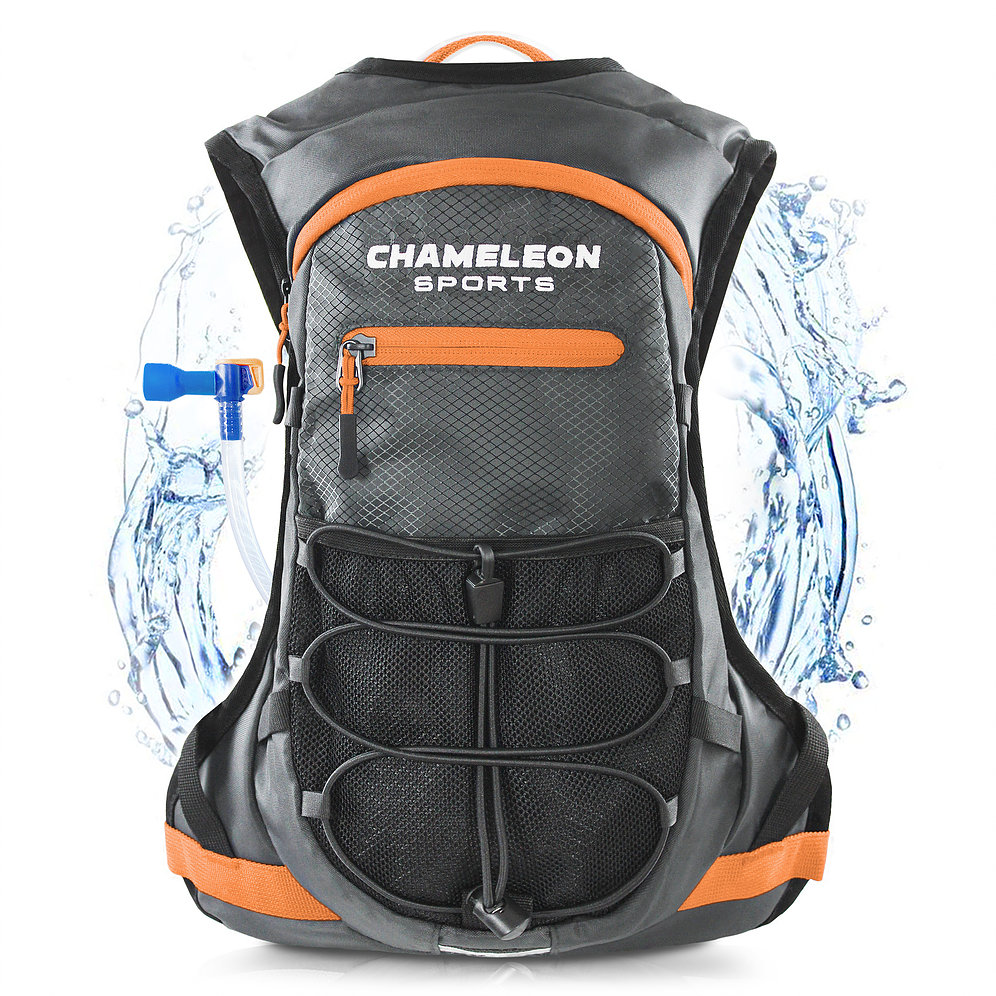 GR-O CARRY-ON
With the SIX, we present a new and improved configuration. A pushed bag that ends the struggle and effort of rolling, to the point where it's almost autonomous. All travel-related pain – in the wrists, arms, shoulders, neck, elbow, back – is eliminated, making travel truly effortless.
Two sets of tough, durable spinner wheels in front provide increased maneuverability to roll smoothly and effortlessly over any terrain.
Get yours here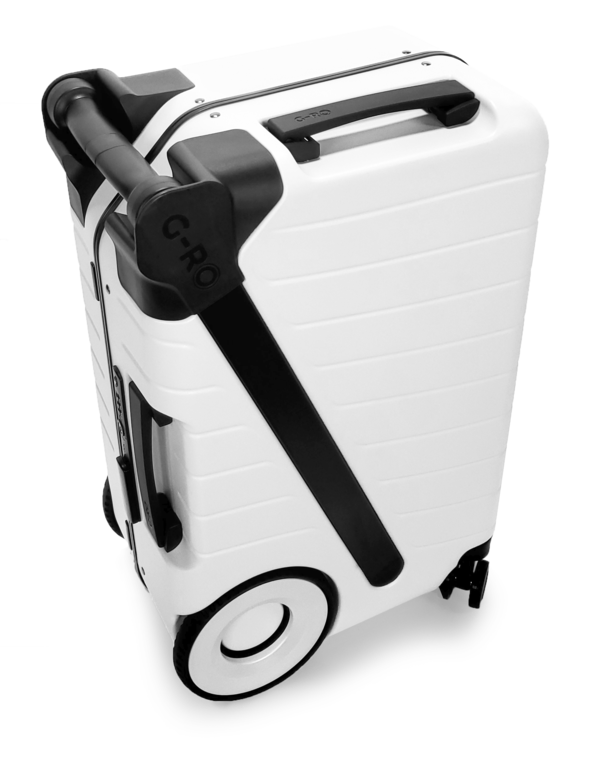 BESTEK TRAVEL ADAPTER
One thing you can not afford to travel overseas without is this trusty travel adapter.
While there are many different kinds available this one is absolutely perfect. It's lightweight, has converters that'll work everywhere, and USB ports which are a must. This nifty one from Bestek works perfectly and it even comes with its own travel pouch.
Get yours here