TOURISM IN CROATIA IS BOOMING!
Arriving in Zagreb has become a lot more comfortable in recent times with the opening of the much-anticipated new airport terminal in Pleso, which was named after the late President Franjo Tudjman. Additionally, the futuristic design is certainly a big improvement on the old airport terminal. Here is what you also need to know about reaching and using the airport of Zagreb, which last year handled over 3 million passengers.
Be sure to check your luggage in early especially during peak season as the airport gets very busy.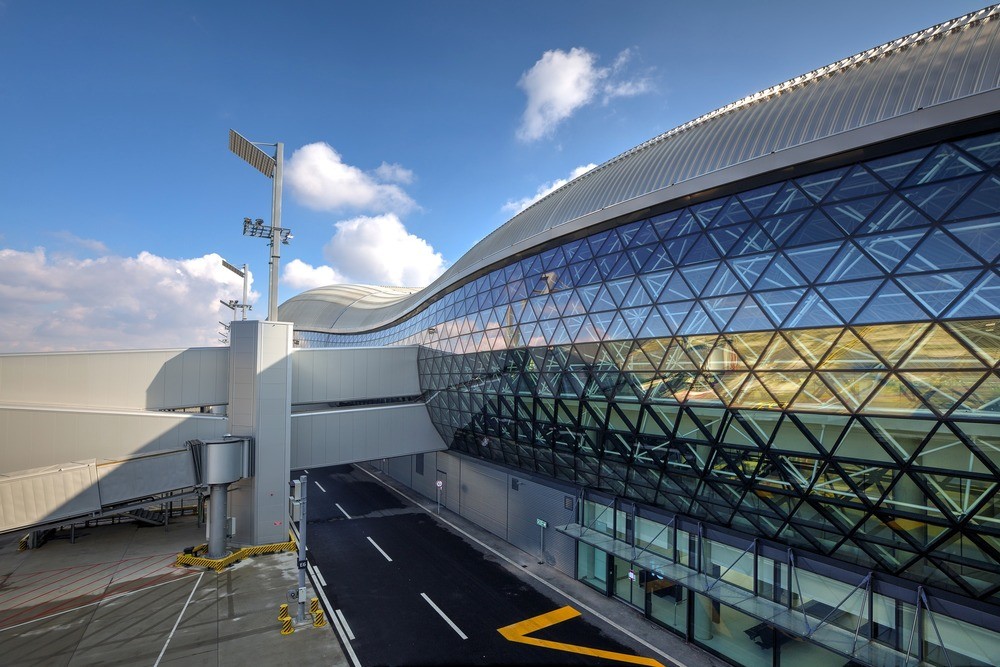 HOW TO ARRIVE VIA CITY CENTRE
If you are looking for a cheap way to get to Zagreb city centre from the airport, look no further than the bus shuttle service called Pleso Prijevoz (Pleso – the name of the village near where the airport is located – transfer). The ride takes about 40 minutes to the main Zagreb bus station, which is generally pretty central and just a short walk from the train station and centre, and tickets cost 40 kuna one way. The timetable allegedly follows through with the flight schedule, and you can learn more about the shuttle timetable on the official website. Tickets can be bought through the driver.
If you are really looking to save money, however, you can get into town even cheaper – simply walk about half a kilometre to the main road and wait at the nearby bus stop, and a city bus will eventually appear and take you into town. I did this a couple of years ago when there was no shuttle, for example. Total cost 12 kuna and additionally I felt a little better for the exercise too.
In addition to that option, it might be even cheaper (10 kuna) with the new 290 bus service between Velika Gorica and Zagreb Kvaternik Square, which started last year. The journey to the centre takes about 1 hour 15 mins, with some 16 stops altogether. It starts VERY early in the morning.
DRIVING TO THE AIRPORT
The new airport terminal is situated about 17km south of the city centre, close to the town of Velika Gorica, and it is not far from the motorway south of the city which links all corners of Croatia. Driving time with no traffic is less than 30 minutes, but you are advised to plan for some delays to be safe.
TAXIS & UBER
Above all, be VERY careful with taxis from the airport in Zagreb. Only licensed taxi drivers from nearby Velika Gorica are allowed to park at the airport, a privilege they seem to enjoy taking advantage of as a result, with MUCH higher prices from the airport that to it from the centre. How much more then? It really depends, however, and I heard one story which perhaps sums it up best. A businessman ordered an Uber from a hotel in central Zagreb to the airport. Upon being charged 90 kuna for the ride, he handed over a 1000 kuna note.