QUALITY CARRY-ON-LUGGAGE REVIEW
SuperSmartTags are designed to be attached to carry-on-luggage so we have decided to give you our opinion on some leading brands.
Today we look at the Platinum Elite Carry-on by Travelpro.
LOVE AT FIRST SIGHT
What we loved at first sight was the overall look and feel this superior bag has.
The handy wheels are well made and strong. The carry handle feels great the hold and has no sharp edges. It just looks great!
Here some info from Travelpro:
Maximise your carry-on with sophisticated style. The Platinum® Elite 21" Expandable Carry-On Spinner delivers big on form and function with a tip-resistant expansion that offers up to 2" more packing capacity, deluxe tie-down system, integrated accessory pockets and a removable quart-size wet pocket that is TSA compliant and perfect for toiletries. Plus, the drop-in, fold-out suiter is specifically designed to accommodate hanging clothes and prevent wrinkling.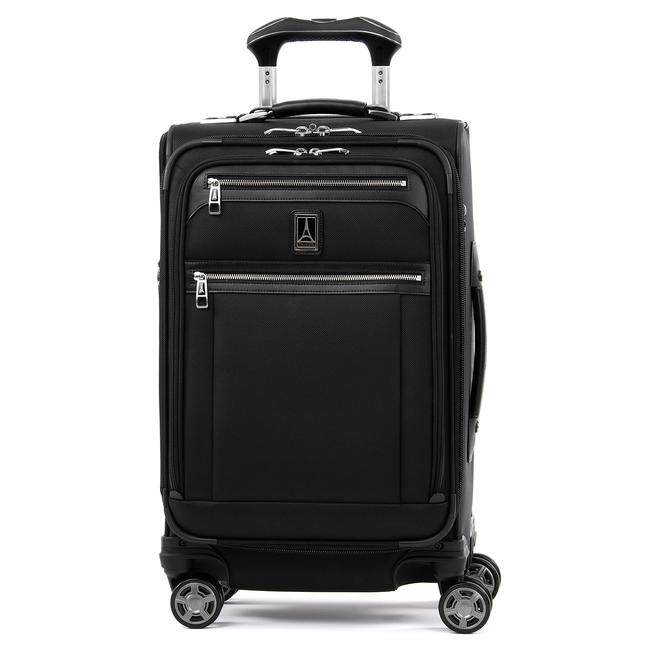 Built-in USB port lets you power up on the go, while a dedicated power-bank pocket for your back-up battery adheres to FAA regulations. Perfect for short to medium-length trips, this carry-on spinner is crafted in style with premium fabrics, genuine leather and chrome zippers. Top-of-the-line mobility features include the PrecisionGlide™ system with eight MagnaTrac®, self-aligning, 360-degree spinner wheels guided by an adjustable PowerScope extension handle with patented Contour Grip and rubberized touch points for comfortable, easy maneuvering wherever you go. Backed by our Built for a Lifetime Limited Worry Free Warranty.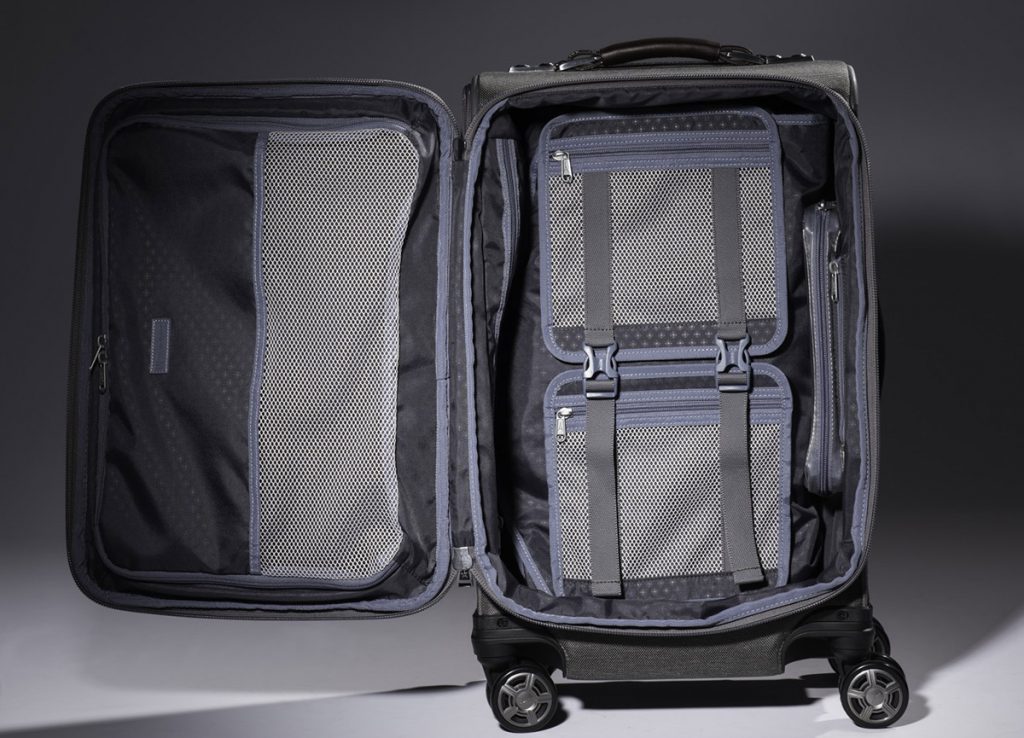 We loved the various compartments and timeless design of the Travelpro Elite.
Quality: Outstanding!
Design: Timeless. The design certainly will appeal to business travellers and professionals.
Value: Very competitive.
Our Score: Average – Decent – Good – Very Good – Exceptional!
WE LOVE THE TRAVELPRO ELITE!
So if you are looking to buy a quality carry-on that will travel with you for many years to come  SuperSmartTag highly recommend the Travelpro Elite.
Don't forget to attach one of our Travel Smart Edition security tags to this masterpiece as you wouldn't want to lose it. The blue tag will pop and look amazing attached to one of these wonderful carry-on bags.