QUALITY BACKPACK FOR TRAVEL
You have probably noticed in recent years that more travellers tend to use backpacks these days.
Many travellers find it a lot easier to control their luggage when it's strapped to their back rather than dealing with a suitcase.
Backpacks also seem quite secure because items are strapped to your body.
However, a backpack should be comfortable to wear and should not pull you down so that size and design are very important.
Today we look at the Porter 30 backpack by Osprey a leading brand.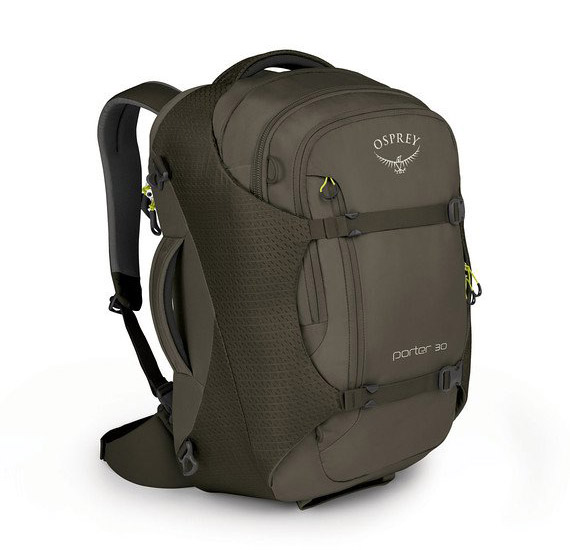 We loved the feel and look of this backpack and had 5 of our good friends wear, walk around and test the Porter 30 for 1 hour straight to see what they thought.
All of our testers agreed, the Osprey backpack was indeed very comfortable and was easy to wear even for an hour.
Also to note: The convenience of getting to various compartments was easy and zippers worked perfectly and smooth while the backpack we thought has cool styling.
OUR ASSESSMENT:

Quality: Excellent!
Design: Very Good!
Value: Excellent!
Our Score: Excellent!
If you do purchase one of these beautiful backpacks you don't want to lose it right? So be sure to attach one of our Smart Luggage Tags to it and travel with peace of mind!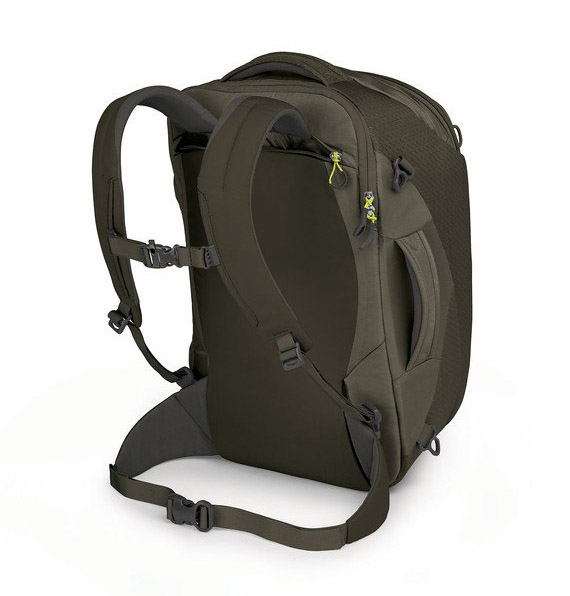 INFORMATION FROM OSPREY
With padded sidewalls, convenient organisation and a substantial suspension for backpack-style carry that disappears when checking bags, the Porter Series has set the standard for deluxe duffels. This season brings a relocated and dedicated zippered laptop and tablet pocket—and functional storage options for items both big and small—with multiple access points. When a duffel isn't enough and backpacking bags are too much, the Porter is the answer.
STRAIGHTJACKET PROTECTION
StraightJacket compression straps with padded sidewalls to help protect your bag's contents and allow you to fit more gear or compress the bag to a smaller size when it isn't fully stuffed.
STOWAWAY HARNESS AND HIPBELT
The Porter harness and hip belt deploy at a moment's notice for backpack style carry and quickly disappear into the back panel for safe keeping when your bags are checked.
ORGANISED AND ACCESSIBLE
Structural sidewalls hold your bag open, making it easy to pack and unload, especially with the massive U-zip opening. Dedicated, easily accessible pockets provide on-the-go access to key items. Traveling is about experience and memories, and you'll have more time for both when you spend less time packing.
Zippered top pocket provides easy access to toiletries and liquids
Large panel lockable zip access to main compartment
Reinforced cord loops to attach an Osprey Daylite® daypack
Front panel vertical zippered pocket for books, travel documents and more
StraightJacket compression with padded wings and lower panel secures and protects clothing and gear
Front panel organisation pocket for easy access to small travel items
Padded top and side handles provide comfortable carry
Protected rear panel lockable zip laptop/tablet sleeve for quick access at security or while traveling
Stowaway shoulder harness with adjustable sternum strap and whistle buckle
D-rings to attach a shoulder strap (sold separately)
Stowaway padded hip belt to stabilise larger loads
Dual internal zippered side pockets