TRAVEL SMART AND ARRIVE IN STYLE
According to a 2017 report by SITA, a multinational company that provides IT support to the air transport industry, airlines mishandled (i.e., lost) approximately 21.6 million bags in 2016. And while that figure actually represents a record low for airlines, it doesn't reflect theft, damage, or all the other things that can sack your bags. So before you and your luggage enter the fray, take some common sense precautions. Here are nine ways to protect your luggage on your next trip.
CHOOSE THE RIGHT BAG
Protecting your luggage starts by selecting the right luggage. Hard-shell cases are less adaptable to pressure and can crack or break from rough handling and overstuffed baggage hulls. Soft-sided or nylon bags can handle impacts better.
If you're worried about distinguishing your suitcase from all the others on the baggage carousel, customise it with a piece of bright ribbon, a scarf, or unique luggage tag.
KEEP IT SIMPLE
When it comes to luggage, don't worry about keeping up with the Joneses. Obviously high-end luggage is more likely to be noticed by thieves; not only because the bags themselves are valuable, but because expensive bags suggest expensive contents.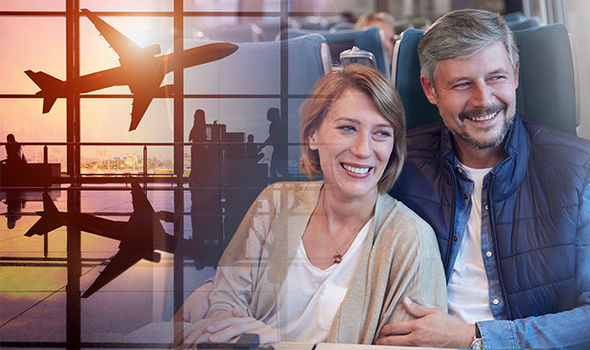 WRAP IT UP
Encasing your luggage in plastic cling wrap not only protects it from scrapes and scratches, it's a slight deterrent for the wide range of folks who'll be handling your bag on its journey. Keep in mind, the Transportation Security Administration (TSA) has the right to cut through any wrapping if an agent needs to inspect the contents.
BUY BAG PROTECTORS
A bag protector is the commercial (and reusable!) version of plastic wrap. Made of durable PVC, these clear protectors fit over suitcases of various sizes and are secured in place with Velcro. They're designed to allow for free wheel movement and feature cut outs for easy access to handles.
TAKE A PHOTO OF YOUR BAGS
Snap a photo of your luggage before the first leg of any journey — especially international trips. Photos can help airport staff identify lost bags and facilitate communication between personnel in different nations.
USE A SMART LUGGAGE TAG
One of the best ideas to prevent your bags from loss is to buy a smart recovery luggage tag.
SuperSmartTags are the best luggage tags when it comes to value for money, design and functionality. The all new Travel Smart Edition tags are deluxe luggage tags they look awesome while they protect.
ZIP UP TOILETRIES
Though zip-top bags are required for the toiletries in your carry-on, they make just as much sense for checked luggage. Zip it up and protect your bags from leaking liquids like shampoo, mouthwash, and perfume.
TRAVEL LIGHT
What's the best way to protect your luggage from loss or damage? Use less of it. By traveling with a carry-on only, you can keep essentials close at hand, adapt to last-minute flight changes easily, and hop off the baggage carousel once and for all.