TICKETS, MONEY PASSPORTS, SMART-TAG, INSURANCE!
Travel insurance is an essential part of planning a holiday, but who wants to study insurance small print when you could be poring over maps and goading jealous friends with travel brochures? This guide to getting the right travel insurance will have you back in holiday mode in no time.
Because you're going overseas
It's really that simple. If you're leaving Australia, travel insurance is just as essential as your passport.
MORE REASONS
The Australian government won't pay your medical bills for you
Much as you'd like to think they've got your back, the government can only help so much in an emergency. If you end up injured or sick while overseas, you'll be footing the hospital bill and the cost of flying home. In some cases, the costs for you or your family could be hundreds of thousands of dollars.
HOLIDAYS DON'T ALWAYS GO AS PLANNED
Medical expenses are the number one reason to get insurance, but sometimes things can go wrong like trip cancellations, delays, lost luggage or even the big stuff like natural disasters and terrorism. If you end up out of pocket because of these things, insurance can make up for that.
TRAVEL INSURANCE IS COMPULSORY IN SOME COUNTRIES
Cuba, Turkey, the Czech Republic, Estonia, Latvia, Lithuania, the United Arab Emirates (UAE) and Qatar, to name a few. Not to mention all 26 European countries in the Schengen Area if you're applying for a visa to visit. Some cruise ships won't allow you to board without insurance, either.
33% of travellers just choose the cheapest policy without checking the small print
WILL YOU NEED IT?
Hopefully not. But research by Smartraveller found that one in four Australian travellers experienced an insurable event on their last overseas trip.
REASONS YOU MAY NEED IT
Flight or tour cancelled
Flight delayed more than 12 hours
Missed a connecting flight
Received medical treatment
Lost / damaged / stolen luggage
Lost / damaged / stolen cash or items
Forced to cancel trip before departure
WILL THEY PAY OUT?
In the 2016-17 financial year, Australian travellers lodged almost 300,000 insurance claims. Around 85% of those received payouts. Of the claims that were declined, many were because the traveller had misunderstood the policy they'd bought.
THINGS TO CONSIDER BEFORE YOU PURCHASE
1. Where are you going?
The level of cover and the cost of travel insurance can vary depending on the region you're travelling to, and some risks may be of greater concern than others. Not all travel insurance policies cover pandemics or epidemics such as SARS or Zika. And not all policies cover you to change your plans due to a riot or civil unrest, for example.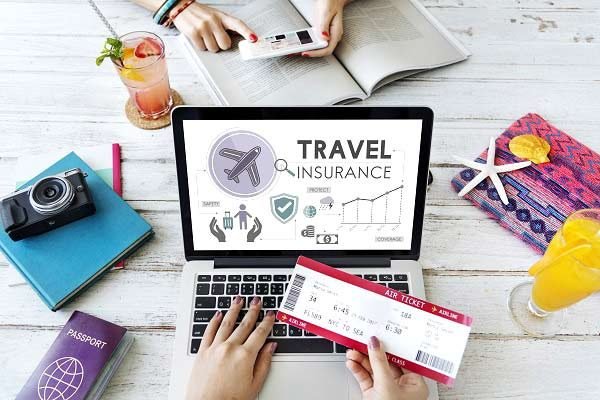 Look up your destination on smartraveller.gov.au and make sure you're aware of any risks or safety advice.
Get a policy that covers you for every country you're travelling to. If you're going to Europe via a one-night stopover in the US, then get cover for the US and Europe.
Usually a worldwide policy will cover this.
The regions insurers may cover:
Asia Pacific: Destinations such as New Zealand, Bali, Fiji and Papua New Guinea.
Asia: Destinations such as India, Indonesia, Thailand, Singapore and Malaysia.
Europe: Destinations such as the United Kingdom, Ireland and Western Europe.
Worldwide: All of the above as well as regions such as North America, South America, Japan and Africa.
These definitions differ for each insurer. For example, several insurers cover travel to Bali under their Asia Pacific policy but not to the rest of Indonesia, while some will only cover travel to Bali under their Asian region travel policy.
2. How long are you going for?
Just a quick trip?
Simply buy a standalone travel insurance policy for a set number of days. See our single-trip travel insurance reviews.
Travel often?
Consider an annual multi-trip policy or a credit card with travel insurance.
Tip: Annual multi-trip policies and credit card policies can restrict the length of each trip you take – anywhere from 15 to 365 days depending on your policy. Some allow you to pay for extra days.
3. What are you going to do there?
Cruising the ocean roads on a scooter? Carving up the ski slopes? Paragliding from a mountain top? These things aren't necessarily included in a travel insurance policy.
Check the list of activities that are included in your insurance and those that you'll have to pay extra for.
And take it easy on the grog – if your alcohol or drug intake is the cause of, or a factor in, an adverse event, it won't be covered by your policy.
4. Are you taking any valuable items?
Do you need cover for a digital SLR camera or expensive tablet or laptop? Cover for such valuables can vary from a few hundred dollars to $25,000, and higher cover will often mean a higher premium.
Policies also vary when it comes to how they cover valuable items. Items in your check-in luggage often aren't covered, while cover for baggage stored in your hire car is sketchy. And baggage left unattended is never covered, which can include a bag that is stolen while you're looking the other way.
5. Do you have any medical conditions?
If you have a medical condition that existed before you bought your policy, it may not be covered.
This can range from something as common as allergies or asthma through to diabetes, heart conditions and knee replacements. Be sure to place a Smart Luggage Tag onto your belongings before you leave home!
If you're not sure, contact the insurer to ask whether they'll cover your condition automatically or whether you need to do an assessment.
Editorial thanks to Choice.com.au