MISSING A FLIGHT IS NOT UNCOMMON
Anyone who has ever had a tight connection, or been stuck in horrendous traffic on the way to the airport, knows that sweaty-palmed, frantic fear of missing a flight.
Sometimes, despite your best efforts, you just don't make it.
To find out what exactly happens if you miss your flight, we reached out to experts in the industry, including a veteran flight attendant and airline representatives. After all, knowing this in advance can help a stressful situation seem just a tiny bit less like a travel nightmare.
What should you do if you think you'll miss your flight?
Travellers who are concerned they're not going to make their flight should immediately alert the airline.
"If someone knows they will be missing the flight prior to departure," flight attendant Kelly Kincaid told us "it's good policy (and manners) for that passenger to notify the airline. Most flights nowadays have standby passengers awaiting that precious open seat."
Giving the airline notice also improves your chances of being rebooked on the next available flight, space permitting.
And just because you're late doesn't mean you should throw in the towel. Checking in online in advance, and traveling light (carry-on only) can improve your chances of catching a flight even when you're under the wire. After all, gates for certain flights may stay open 10 to 15 minutes before departure. In other words, be prepared to sprint.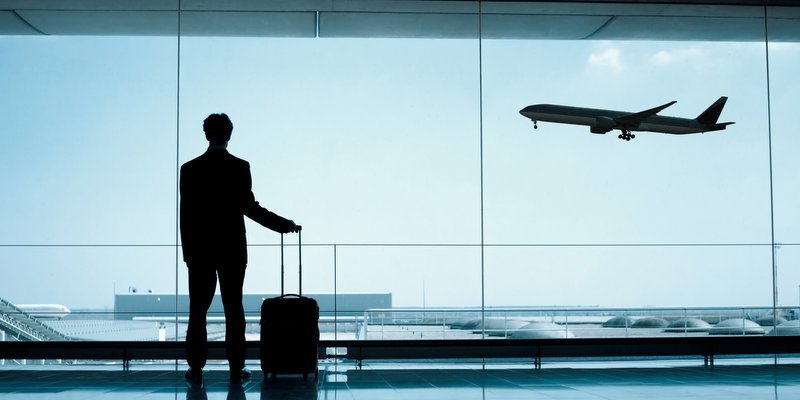 What if you still can't catch your flight?
Depending on the airline, travellers may be charged a rebooking fee to get on another flight. Some airlines may also charge the difference in airfare — meaning a missed flight can be a costly inconvenience.
JetBlue, for one, will try to waive the difference in airfare on confirmed travel (and charge only the applicable change fee) when they're able to rebook travellers on a later departure.
Southwest, on the other hand, never charges change fees — but travellers may have to shoulder the fare difference.
If you arrive at the airport after your flight has closed or departed, take a minute to assess the flight schedule board. Look for later trips with the same airline, which can help you avoid additional fees (or forfeiting your entire remaining itinerary).
Present these options to a gate or check-in agent, which will help expedite the process.
CAN YOU GET A REFUND?
No. But you can, on rare and serendipitous occasions, avoid penalties for your tardiness.
"There's something called a 'flat tire rule,'" Kincaid explained to T+L, noting that not all airlines have this.
"Basically, the rule can be used to only charge the same day confirmed [or] standby fee, instead of a change fee and change of fare fee, if the passenger states they were late due to a flat tire, accident, or something similar."
In just the same way that airlines avoiding compensating passengers for weather-related cancellations, travellers also have some recourse when they are late for reasons beyond their control. Such as, well, a flat tire.
While this policy is rarely publicised on airline websites, The Points Guy noted that most domestic carriers, including American Airlines, Delta Air Lines, and United Airlines, will accommodate travellers who arrive within two hours of their original time departure, without paying a fee or swallowing fare increases.
WHAT HAPPENS TO YOUR LUGGAGE?
In the event that you missed a connection, or got held up in security and your checked luggage has gone ahead without you, immediately find an airline representative.
The airline may be able to track your bags and hold them for you until your arrival. If you have attached a Smart Luggage Tag to your bags you're going to be OK!
What happens if you miss your flight on purpose?
While it may come as a surprise to incredibly conscientious travellers who typically arrive at the airport three hours prior to their scheduled departure time, some travellers do in fact miss flights on purpose.
Though not common, this can be done as a way to score cheap flights. Deal hunters, for example, may find that it's cheaper to book a flight with a connection where they want to go, rather than a flight directly to the desired destination.
The traveler will then hop off at the layover city and skip the remaining leg of the itinerary.
When travellers miss flights and do not notify the airline, the rest of the itinerary is almost always canceled. That means that if you are trying to get a flight deal by gaming the system, you might find yourself stranded, or without a return trip home.
Frequent fliers will not receive miles for trips booked and skipped, and certain offenders may even find themselves banned from that airline.
Editorial thanks to Travel & Leisure