DON'T LET TRAVEL INTERRUPTION TURN YOUR TRIP INTO A NIGHTMARE
Even after spending countless hours carefully plotting every step of your journey, an unexpected delay or cancellation can derail your well-laid-out vacation plans. But a minor roadblock doesn't have to result in travel disaster. Taking a few extra precautions to dodge delays, knowing your air travel rights and arming yourself with insider tricks can help you stay calm and carry on when anxiety-provoking situations arise. Read on for expert-endorsed tips to maximise comfort (and compensation), and get your plans back on track next time you're stalled in transit.
KNOW YOUR AIR RIGHTS
If your flight is cancelled, your carrier will provide you with "a seat on the next available flight on that airline or a refund," explains Christopher Elliott, a consumer advocate and journalist. While airlines are not obligated to compensate passengers for delays and cancellations based on federal regulations, carriers will often rebook passengers for no additional fee, even for non-refundable fares – or offer a full refund. Depending on the carrier, you may also be able to get rebooked to your final destination with another airline. Check your carrier's customer agreement – also known as a contract of carriage – for specific airline policies.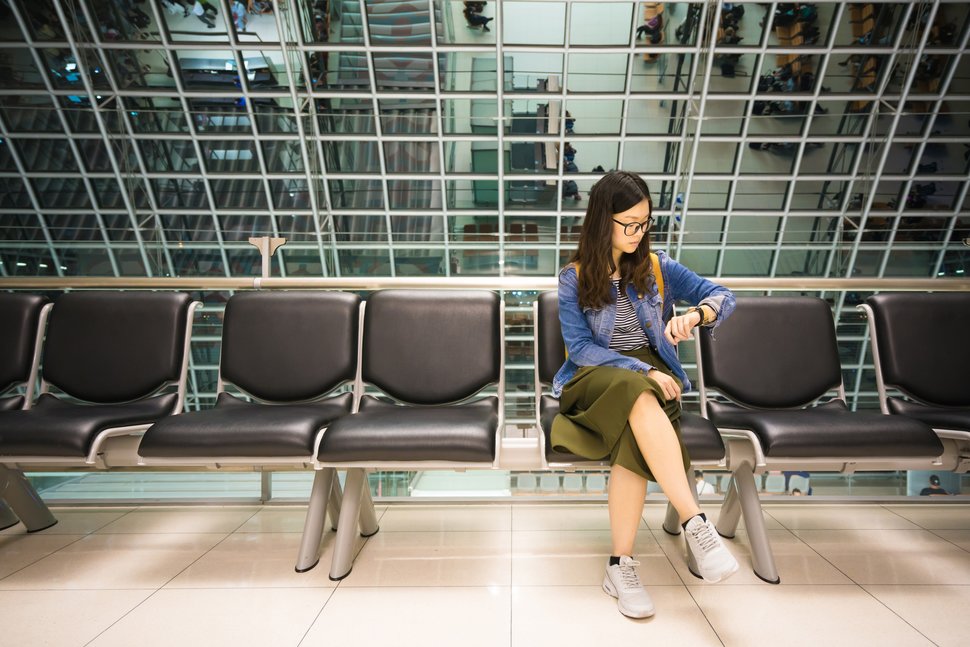 CHECK IF YOUR CREDIT CARD OFFERS TRIP DELAY PROTECTION
Don't overlook the built-in travel benefits your credit card issuer may provide, says George Hobica, founder of Airfarewatchdog.com. Immediately file a claim with the airline after your flight is delayed or cancelled, he says. Also keep in mind that with trip interruption coverage, if your flight is delayed for an eligible reason, such as a weather-related delay or a mechanical issue, you may be entitled to compensation. For example, the Chase Sapphire Preferred Card and the Citi Thank You Premier Card offer a $500 trip delay reimbursement for delays of 12 hours or longer. The catch: You must have used the credit card to book your seat, Hobica adds. Also, make sure to keep your boarding pass and travel documents on hand as proof of your claim for a disrupted flight.
STAY PRO-ACTIVE
Gate agents and airport staff are swamped, so I always call the airline's customer service to get rebooked on the [next] flight," says Matthew Kepnes, the author behind the budget travel advice site Nomadic Matt. "It's quicker and easier than dealing with the long line of customers and a gate agent who is busy trying to shrink that line as fast as possible," he explains. Another option: Rebook your flight with the airline directly using its affiliated app. Major carriers such as United and Delta make it easy to peruse alternative flight options and modify your reservation in the event of a delay on their apps.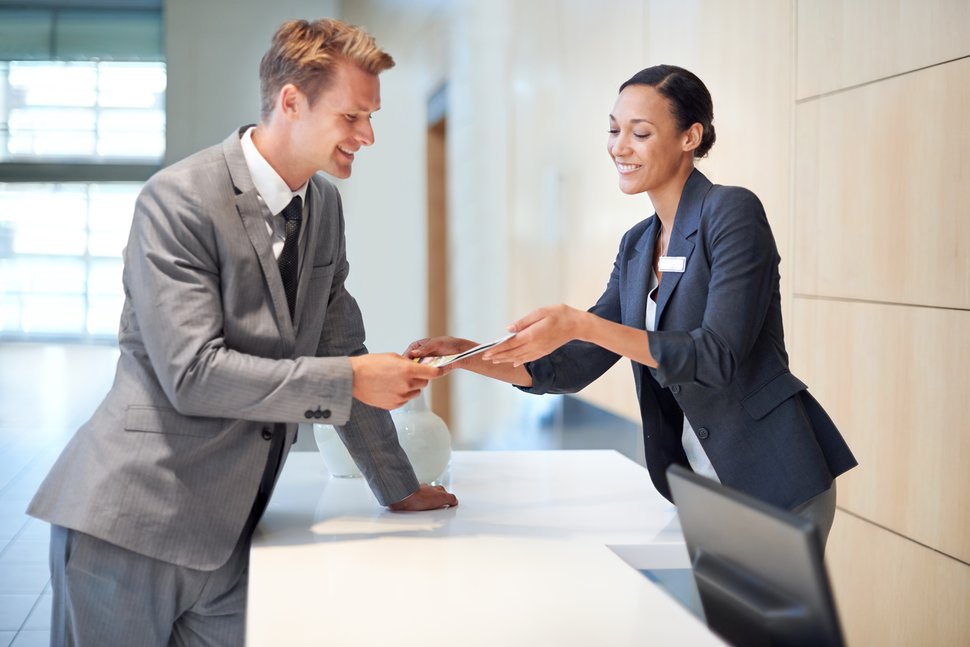 ASK ABOUT MEAL AND HOTEL CREDITS
When you're faced with a severe delay of four hours or longer, ask about meal or hotel vouchers, Elliott says. "If the airline is authorised to give them to passengers, they will," he adds. Keep in mind you shouldn't expect vouchers to be doled out if you're stalled for reasons outside the airline's control like weather-related disruptions. However, in the event of a mechanical delay, the airline will typically cover meal, transportation and lodging costs, Elliott says. The individual rules are specified in the carrier's contract of carriage. For example, JetBlue Airways outlines that passengers are awarded a $50 credit for delays between three and four hours and a $200 voucher for delays lasting five hours or longer.
DOWNLOAD THE RIGHT TOOLS
You never know when a delay will strike. To stay prepared, download a flight-tracking app like Flight Aware and rely on valuable tools like Air Help, which gives passengers the power to check if they're eligible to receive compensation for a delay or cancellation. If you believe you could be eligible for compensation, you can punch in information about your trip along with your flight number on Air Help's mobile app or website; then, if eligible, the company will file a claim on your behalf. "To make this process easier, Air Help's mobile app has a simple Boarding Pass Scanner that allows you take a picture of your pass and automatically uploads all the necessary flight details to file a claim through our service. It allows you to keep multiple passes on file, so [it's] great for frequent fliers or families traveling together," says Henrik Zillmer, Air Help's CEO and founder.
DIFFERENT RULES APPLY IN DIFFERENT COUNTRIES
When traveling overseas, there are different European Union regulations in place. Elliott says fliers should familiarise themselves with EU Regulation 261/2004, the rules for long delays and cancellations. In Europe, if you arrive more than three hours later than your original arrival time, you may be entitled to compensation, Zillmer says. The amount you may be entitled to receive in the event of a delay in the EU (anywhere from 50 to 600 euros) is based on a few factors, including your flight distance and delay length. "You have far more bargaining chips on international flights, and trips that include a stop in the EU," Zillmer adds.
NEGOTIATE WITH YOUR CARRIER
If your flight is cancelled and you think you may be entitled to compensation, "don't sign anything or accept any offers, including future travel offers, or other freebies and discounts," until you have vetted all of your options, Zillmer cautions. "If you do, you could be waiving your right to further compensation down the line," he explains. While U.S. airlines are not required to provide you with freebies, many carriers aim to aid inconvenienced fliers as part of their customer service initiatives and loyalty programs, he explains. "You'd be surprised how often gate agents and other airline representatives are receptive to your complaints," Zillmer says. While airlines automatically rebook you, you don't have to agree to their initial offer. "If you don't like the new flight, you should immediately call the airline to ask for a different flight," Elliott says.
CONSIDER GETTING TRAVEL INSURANCE
"It's hard to say whether purchasing travel insurance is beneficial or not because every circumstance is different," Zillmer says. In some instances, your policy could prevent you from being eligible to claim compensation at a later date, so it's key to review the fine print of both your carrier and your selected travel insurance company to understand the policy conditions and what's included – and what isn't, he says. While you should always read the fine print, investing in travel insurance can be a wise move, especially if you're continuing onward. For instance, in a case where your delayed flight causes you to miss your cruise, you can file a claim for reimbursement, Kepnes explains.
HOLD ONTO YOUR DOCUMENTS
When you arrive at your final destination, make sure to keep copies of your boarding pass and other travel documents, Zillmer says. "Many airlines will reject a legitimate claim for disrupted flights if you don't have these documents, so it's important not to toss these documents until you've successfully completed your journey without any hiccups," he explains. He suggests holding onto receipts in the event the delay winds up costing you. "You may be able to recover expenses caused by flight delays, including missed reservations for [your] hotel or car rentals," he adds.
Editorial thanks to U.S. News